Marketing Services
We've developed quite a team to help you build, manage, and optimize your marketing presence. Through ongoing marketing services, we are able to provide proactivity, leadership, and creativity towards the marketing efforts of the churches, ministries, and smart businesses we serve.
Search Engine Optimization
Be found.
Be found by those who are searching. Establish your presence in a crowded space through deliberate search efforts that increase your flow of interested prospects.
Social Media Management
Extend your reach.
Leverage your brand with an evolving social media strategy that conveys your personality, engages your followers, and empowers advocates to share and extend your reach.
Digital Advertising Management
Proactively Take Ground.
From Pay Per Click, to Facebook and Google Ads, to eMail and social campaigns, allow us to build strategy, take aim, evaluate, and proactively optimize your external pursuit.


Lifecycle Marketing
Build your platform over time.
Through an integration of ads, digital tracking, marketing automation, eMail, and re-marketing, keep those interested in the loop until they are fully engaged.


WHO WE SERVE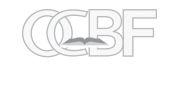 You get more than another marketing company with good ideas—
you get a dedicated team who cares about your ministry and your church.